Are you feeling like you are sliding into a slump and need something to get you back on your feet? Maybe you've been desperately looking for a reprieve for your low testosterone levels.
You might have come across TestBoost Max in a bid to find a solution for your struggles. You've probably heard a lot of things about the supplement. You most likely want to know whether it can pull you out of your misery.
We'll help you make a decision.
Let's explore the facts, and establish what is true and what is not.
TestBoost Max Competitiors
About TestBoost Max
Test boost max is a natural supplement that increases testosterone levels naturally. It helps improve your sex drive and stamina. It is touted to have a string of other masculine benefits.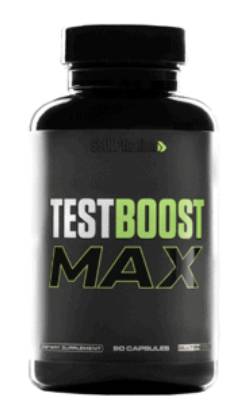 The manufacturers say that TestBoost is meant for both men with low testosterone levels and those with normal levels. Apparently, it will help those with low t-levels build back their masculinity naturally, and those with normal levels maintain them at their peak.
Check out more of the promises made by the manufacturers below;
Loss of excess body fat
Boosted libido
Enhanced overall body strength, energy, and stamina
More muscle mass
These are impressive benefits. Above everything thing else, the promise that you'll gain all these benefits naturally is quite enticing.
This review will take you through an authentic journey through the facts available about TestBoost. In the end, we will not decide for you. We will give you the facts we could find and our views about the supplement, but we'll leave you to make the call.
First things first; Who makes TestBoost Max?
TestBoost Max Manufacturers
Why bother about the manufacturers? You might wonder!
Our experience through many years of reviewing health supplements has taught us that the credibility and transparency of a manufacturer, are directly correlated to the quality and authenticity of their product.
That being said, we know that TestBoost Max is manufactured and distributed by Sculpt Nation. Sculpt Nation is a popular health supplements company from the USA, Texas. They have a presence in many other countries as well. Sculpt Nation seems like a transparent company. You can find all the information you need about them on their official website.
Now that we have some confidence in the product based on the credibility of the entities behind it, let's get into the nitty-gritty.
That is; the ingredients of TestBoost Max and how it works.
TestBoost Max Ingredients
Test boost boasts of numerous natural ingredients. Many of them have proven health benefits. Can they boost testosterone levels though? We will explore the most significant ones and find out.
First, here is a complete list of the active ingredients in TestBoost Max.
Tribulus Terrestris
American Panax ginseng
Cordyceps mushroom
Ashwagandha root
Hawthorn berry extract
Longjack root
Epimedium.
Tribulus Terrestris
Regarded as a stand-alone supplement, Tribulus Terrestris is an herb that is popular for its medicinal value.
Tribulus Terrestris is associated with aphrodisiac properties. It is said to treat impotence and infertility. There is enough evidence that Tribulus Terrestris can enhance body energy and help you burn more fat. The result is leaner muscles and more body strength. These are ideal conditions for the natural production of testosterone.
Does it mean, therefore, that this ingredient boosts the production of testosterone in the body?
A report published by the Journal of Dietary Supplements states otherwise.
According to the evidence sampled, there are no indications that Tribulus Terrestris increases testosterone levels in the body.
There is no evidence that Tribulus Terrestris has a direct bearing on the production of testosterone in the male body.
American Ginseng
American Ginseng is another very popular herb in health supplements circles. It is native to North America, although it is cultivated in different sections of the world. It has been part of traditional Chinese medicine for many years.
It's known health benefits include;
Lowering blood sugar
Reducing cholesterol
Boosting body energy
Relieving stress
Strengthening the immune system
Above all, it is widely believed to be an aphrodisiac. Studies have shown that American Ginseng has a compound that directly promotes the production of the luteinizing hormone. The luteinizing hormone is a specific hormone found in the anterior pituitary gland. It is like the driving-force or fuel for the production of testosterone within the testicles.
That simply means that American Ginseng has direct involvement in the natural synthesis of testosterone in the male body.
Ashwagandha root
Ashwagandha root is a popular Indian herb that is believed to have numerous health benefits. One of the most significant benefits is stress relief. The root extracts of the herb are known to have adaptogen properties. They suppress the production of cortisol in the body. Cortisol is a stress-causing hormone. When your brain is unsettled, it triggers the production of cortisol, which has a depressing effect.
Stress is bad news for any natural process in your body. Whether it is digestion, metabolism, blood circulation, or reproductive processes, everything takes a hit. Less stress means more testosterone.
Long Jack
In most cases, Erectile Dysfunction occurs when blood flow is suppressed. Long Jack is known to improve blood flow. Male reproductive system and processes are highly dependent on proper blood flow. An erection is literary your penis filling up with blood. Better blood flow directly translates into improved testosterone production.
Cortisol causes oxidative stress. Oxidative stress directly kills free radicals. That means that stress will not only hinder the natural production of testosterone but also start killing the already available hormones. That's why your masculinity quickly slump when you are stressed up.
Hawthorn berry extracts are known to improve digestion, lower blood pressure, and improve heart function. Epimedium is an Asian herb that is used as an Aphrodisiac. It is popular in China and Japan.
There is a lot more you could dig about the ingredients listed above. However, these are popular ingredients and their benefits are known and proven.
That being said, the major question that remains is;
How does TestBoost Max work?
The blend of ingredients above is likely to enhance your immune system, blood flow, digestion, and metabolism. These are the major processes in the entire functioning of your body. Only one ingredient has been proven to have the capacity to be directly involved in testosterone synthesis.
In general, it seems that the blend is designed to create conducive conditions for the production of testosterone.
However, there is no information about how potent each of the ingredients above is in one serving. Are the ingredients available in enough amount to boost testosterone? That's a question only the manufacturers can answer.
We've said some pretty impressive things about the ingredients above. Most people would be quick to jump into using the supplement based on the impressive health benefits mentioned. Are there any concerns that you should have?
Before you decide whether to try TestBoost Max or not, let's talk about the side effects.
TestBoost Max Side Effects
Sculpt Nation insists that all the ingredients used to make TestBoost Max are natural and they can never cause any side effects. Indeed, all the ingredients they have listed are natural. You'll not that most of them are herbs.
We did not chemically test the product to conclusively establish that the ingredients listed are the only compounds in the supplement. Apart from that, some of these ingredients can cause some unwanted reactions even if they are natural.
It is, therefore, important to first check with your physician should you decide to start using TestBoost Max. Explore whether you could be allergic to any of the listed ingredients.
All in all, we do not expect the supplement to have any serious side effects either.
TestBoost Max should not be sold to or used by any person under 18 years. Stay away from TestBoost Max if; you have any chronic disease, are pregnant or breastfeeding, or taking any cholesterol medication.
What is the best dosage for TestBoost Max?
How do you take TestBoost Max?
Sculpt Nation advices that you take three capsules of the supplement daily. You are advised to take the supplement with a meal. You can swallow the three capsules in intervals during your day.
The capsules are easy to swallow. The manufacturers recommend that you swallow them with water as it will be them down easily. They further recommend that you swallow the capsules for at least two months to get maximum benefits and note results.
TestBoost Max is available on the official Sculpt Nation website. It is available on Amazon as well. One bottle, which is a month's long supply, goes for $49 on the official website. You get discounts when you purchase in bulk.
Final Thoughts
You should already be in a position to decide whether TestBoost Max is a supplement you'd want to try. Even then, we know are avid readers are aching for our views on the supplement.
First, the price is a bit high for a supplement that has no essential vitamins. There are more affordable supplements that are filled with essential vitamins and mineral nutrients.
The main bone of contention here is whether the supplement can indeed boost testosterone production. It would be unfair for use to say that it TestBoost Max cannot improve your testosterone levels. However, we think it is more of a libido booster than a testosterone booster. Most people perceive libido and testosterone as the same thing. Although they are closely intertwined, they are completely different aspects of your body.
As a testosterone booster, we think you can find much better options than TestBoost Max. If we must mention one, it is Testo Max. Read our review about it here.