There is a lot of weight loss and fitness programs online nowadays. People are more sensitive about their fitness levels nowadays. Everyone wants to be in perfect shape. Some want a lean shredded body, and others want to bulk up some muscle. The common goal is to lose weight and be fit. V-Shred is a weight loss program that promises all the good things that most people working out tirelessly in the gym are looking for.
Some of these online fitness programs cost a significant amount of money. You must want to get the most out of the programs when you pay for them. Unfortunately, some of the programs do not live up to their promises. The disheartening part is it is often difficult to tell how effective a program is before you pay and get into it.
This review is supposed to help you decide whether the V-shred is worth your money. We took part in the program with the aim of reviewing it. We'll outline what the program entails and our thoughts on whether the program is worth the money it costs or not.
What is V-Shred?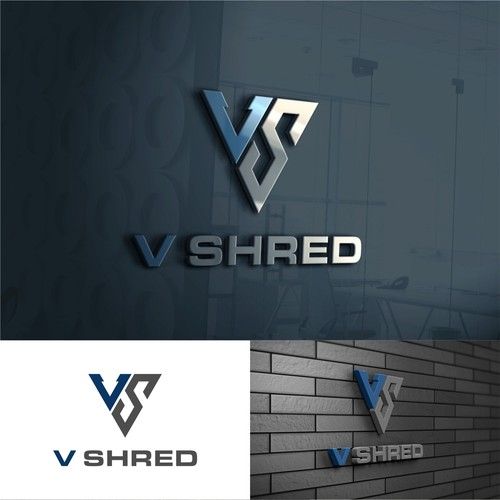 V-Shred is a weight loss program by Vince Sant's. Vince is a personal trainer and a fitness model. The program includes personal training sessions, exercise plants, meal plans, and supplements. The supplements are sold separately. The program promises to help you get that body that you have always dreamt of.
V-Shred is offered to people from all walks of life. The program promises a personalized approach to helping you achieve your fitness goals.
So, does V-shred deliver on its promises?
Let's first outline how much the V-shred program will set you back.
V-Shred Prices
There are different packages on V-Shred. You can choose any that your budget will allow. We will outline the most prominent ones.
V-Shread 30-Day Challenge – this is a monthly challenge that offers you a chance of winning $5,000 while you work towards your fitness goals and perfect body. Entering the program will set you back $200. All the competitors are facilitated with fitness guides to help them achieve their goals.
V-Shread Fat Loss Extreme – This program is designed for difficult cases of weight management. This is a serious and rigorous process of burning as much fat as possible. The program will test your mental and physical strength. It will push you to the extreme until those pounds start disappearing. The program costs $99.
V-Shred Ripped in 90 Days – This program offers you tips and guidance towards getting ripped in 90 days. You must have attained a certain level of fitness before you take this program. The program costs $47.
V-Shred Booty Builder – In this program, you are going to be taken through some of the most effective booty-toning techniques. This program is for women who want to attain a peach-shaped popping-out booty. The program goes for $34.95.
A quick skim through the rest of the programs reveals that most of the programs are designed to cater to a specific part of the body or a specific objective. There is a program for abs, toning arms, body shaping, etc. Each of the programs promises a unique set of benefits.
The other packages are diet plans and supplements. The most expensive program on the platform costs $225 and the least expensive costs $1. There is a long list of fitness supplements on sale. Almost every program goes with a particular one or two supplements.
It is clear that you will not achieve your perfect body by buying only one program. In the long run, V-shred is going to cost you a lot of money because you have to buy many different parts. The question is; is it all worth it?
There are mixed feeling about the entire program among people who have taken part. V-shred has a rating of 3.8 on Trust Pilot. That kind of rating puts it on the fence as far as satisfaction levels are concerned.
We took part in the program; What are our thoughts?
V-Shred Competitiors
Is V-Shred Worth the Money?
V-Shred feels like a collection of neatly packaged information. We think the information and guidance sold is a bit too basic for a program that charges premium rates. Not that no work has gone into creating the program, but you expect a wow factor with some of the high-priced programs. That wow factor isn't there, especially if you are a fitness enthusiast and you have basic knowledge of fitness, working out, and dieting.
Most of the information and guidance offered in these programs can be found for free if you are willing to dig a bit deeper on the internet. The benefit offered by V-shred is that all the basic information has been collected and nicely packaged in easy to consume bites.
We are not by any means implying that V-shred programs are not worth the money they cost. We are saying you could save the money if you are willing to work hard and find the information you need to achieve your fitness goals.
We don't think V-Shred has much to offer to a person who has already started their fitness journey and achieved certain milestones. There are fitness enthusiasts who change fitness programs looking for a new challenge and experience.
If you are a complete novice who's never been involved in any sort of exercises, the programs in V-shred are going to be quite insightful. You'll learn a great deal, and even if you don't achieve your fitness goals during the program, you'll leave with some knowledge that can help you get and stay fitter in the future.
When it comes to the personal approach promised, there is an element of personalization in the programs, but it feels like it has been done by an algorithm instead of a person. It seems V-Shred has an intelligent algorithm that packages relevant pre-planned or pre-created chunks of material. The material is chosen based on the information collected from you while signing up for the program.
What happens when you pay for the program but you are not satisfied?
V-shred offers a money-back guarantee for physical products. Digital products such as diet plans and fitness guides do not have a money-back guarantee. You can cancel your subscriptions to any of the programs whenever you feel the need to.
The V-shred platform is accessible through web browsers and an IOS App. The app allows you to access your program when you are on the move. However, the best experience is enjoyed from a desktop's or laptop's browser.
Parting Shot
It is difficult not to sound like we are sitting on the fence with the V-Shred program. Our goal is to point in what we think is the right direction, but also allow you to make your choices. We just want to help you make informed choices. We are not fence-sitting with this one though.
If you are just getting started with your fitness journey and you know nothing or very little about fitness. These programs will save you a great deal of work and trouble. By the time you a done with one or two programs, you'll have entered the expressway to your fitness destination.
If you know the basics about fitness and healthy diets. We don't think you should spend so much money on things you already know or have.
Other weight loss programs that guarantees 100% weight loss: